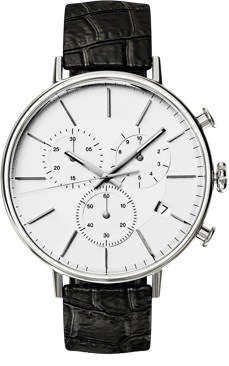 Luxury watch brands ranking
Welcome to our Data Watch Report! In this quarterly update, you'll discover the luxury and affordable luxury watch brands that garnered the most impact during the previous quarter's activity online and on social media. You'll also learn about the Voices behind the impact, the top-ranking influencers, and the tiers of influencers that brands work with, alongside a quarter-on-quarter benchmark.
This quarter, brands shifted back towards traditional channels and methods of marketing with Celebrities, All-Star Influencers, and Media marketing coming out on top. Although brands are starting to adjust to the 'new normal' and are seeing increased MIV® levels, the trend remains similar to Q1. Consumers have redirected their demands in the midst of a global pandemic as their focus is now on reputable publications and entertainment, rather than product placements, a trend that seems to be here to stay. This has led to influencers that usually perform highly in the luxury watch space, to shift the type of content they produce, in order to meet audience demands and stay relatable.
Media is the most valuable Voice for brands
Across all of the top performing brands in this quarter's ranking, most saw the majority of their value generated by the Media Voice via online and print publications. This is part of a wider industry trend that favours more traditional media sources as a direct impact of Covid.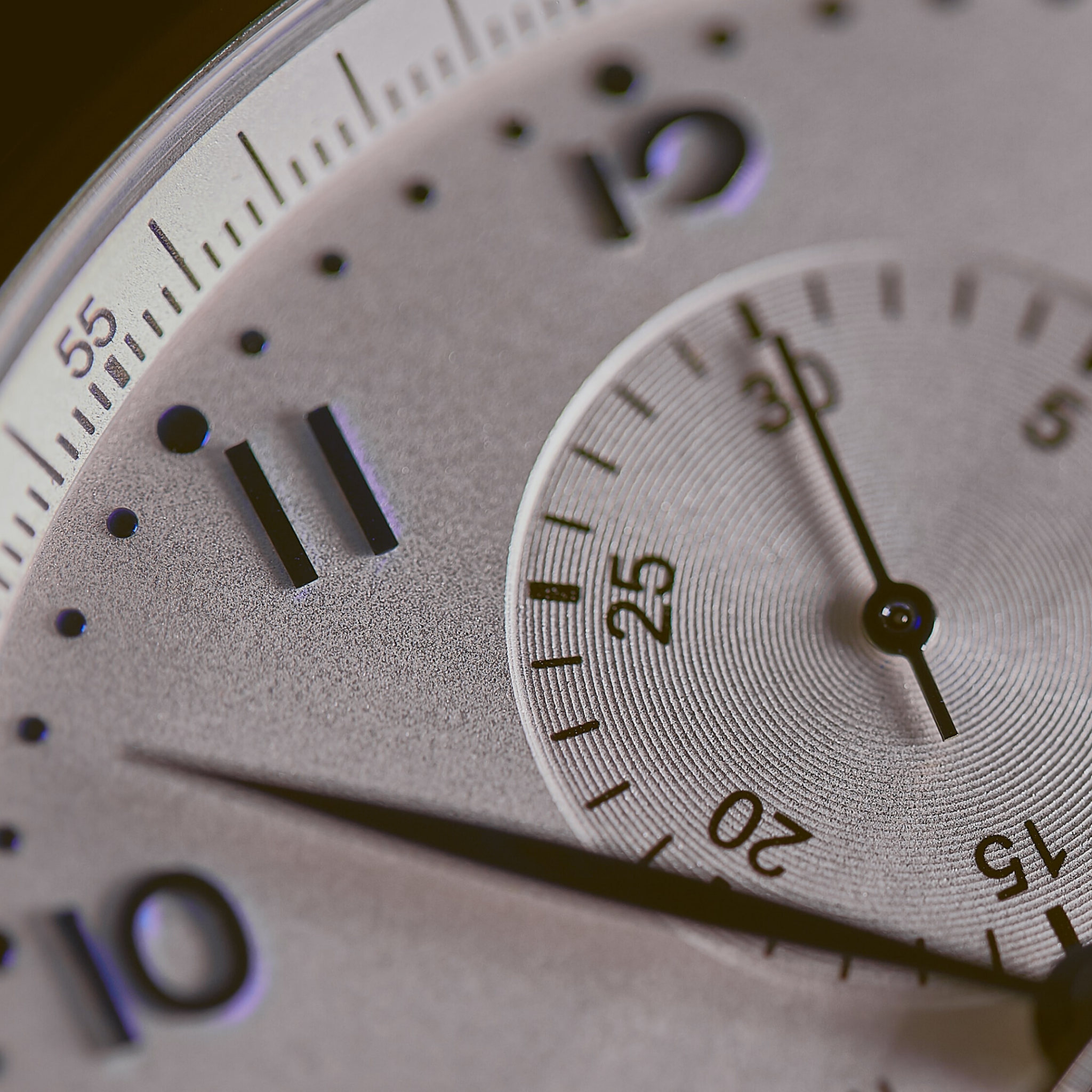 Omega and Rolex are this quarter's top performers
Both brands came out on top for their respective segments. Both derived most of their value from the Media Voice, but interestingly had a fairly similar and diversified Influencer Mix.
The data in this report is gathered with the use of Launchmentrics' proprietary Media Impact Value™ algorithm (MIV®) to analyze the Voices and impact generated around luxury and affordable luxury watches based on the following scope:
Period: April 1 - June 30, 2020.
Scope: The top luxury and affordable luxury watch brands of the month by MIV®.
Channels: Media (print and online), social
(Instagram, YouTube, Facebook and Twitter) - this does not include advertisements.
Definitions
Media Impact Value™: Launchmetrics' proprietary Machine Learning algorithm provides brands with a unified currency to measure the value of all marketing activities across Voices, Channels, and Markets by assigning a monetary amount to every post, interaction, and article. It analyzes more than 100 quantitative and qualitative attributes including audience engagement, industry relevance, source authority, and content quality, to create a highly accurate method of measurement. MIV® offers a unified way to calculate how brand equity is being created and which strategies create the most ROI.
Voices: Launchmetrics' Voice-Centric approach highlights the Voices creating value today to provide a holistic view of marketing performance and cross-compare the impact various activities have on the customer lifecycle. From Media, Celebrities, Influencers, Partners and Owned Media, this methodology gives brands a unique framework to understand the ROI of these activities as well as the Voices that influence the customer buying journey from awareness and consideration to conversion and retention.
Share of Voice: Most of the figures represented in this report appear in percentages format. The concept of Share of Voice offers us a percentage view of the value – based on the MIV® – generated by a brand, a segment of brands or an influencer, over a certain period of time, while the Share of Voice represents the percentage of mentions generated.
Influencer: An influencer is considered anyone with the capacity to attract audiences and generate reactions within them. According to this definition, they are categorized into four groups based on the volume of their community:- Micro Influencer (10K-100K)
- Mid-Tier Influencer (100K-500K)
- Mega Influencer (500K-2M)
- All-Star Influencer (+2M)
In comparison to Q1, most brands in the luxury watch space saw an increase in the MIV® they generated. As this quarter followed the most intense period of lockdown, the results suggest that brands are starting to recover from the impacts of Covid-19. Over the three months, Audemars Piguet was the brand that saw the largest increase in comparison to Q1. The highest media-earning publication specifically was print media, which accounted for 5 of the 10 top posts for the brand - one regional publication by A&W Architektur & Wohnen DE generated $131K in MIV®. In Q1 the brand had a more diversified section of top posts, with the highest-earner being a Celebrity publication generating $400K. This suggests that whilst there were some high earners in Q1, the MIV® per post was higher and spread more equally in Q2, allowing the brand to see growth.
IWC on the other hand managed to maintain the exact same level of MIV® from one quarter to the next, suggesting they have a stable marketing strategy in place, which continues to perform well for them. As brands continue to adapt to the 'new normal' and readjust their marketing budgets to match industry trends, we will likely see an increase in the MIV® generated by brands in the luxury watch space.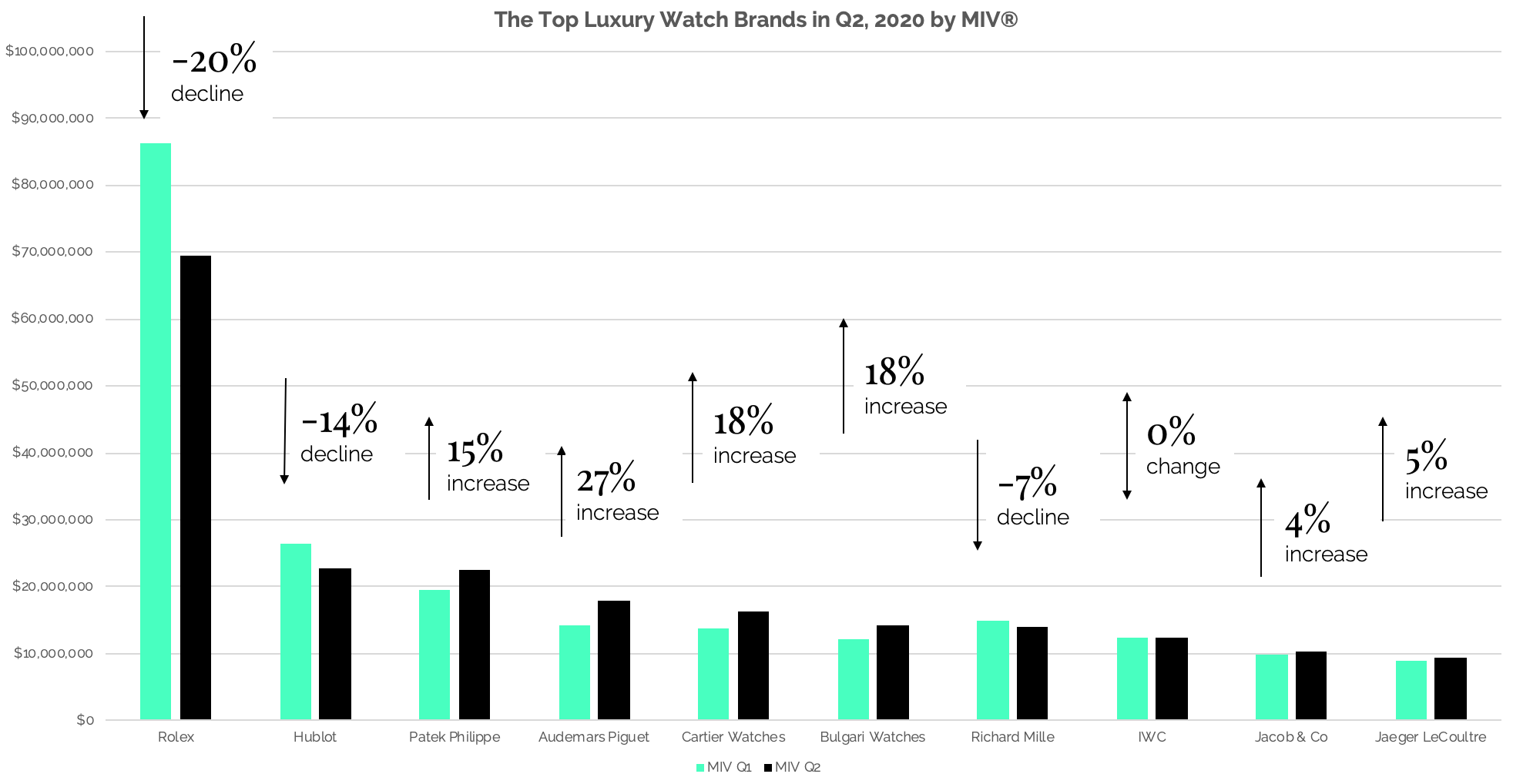 Interestingly we saw a similar trend when it came to affordable luxury watch brands, and the MIV® they garnered during Q2. Again, 6 out of the 10 top brands saw an increase in their MIV® with Omega taking the number one spot, which is usually commanded by Tag Heuer. Tudor and Omega saw the largest jump in their MIV® from quarter to quarter, again thanks to the high-earning publications by the Media Voice. The top post for Omega was a print editorial piece by In Style US ($219K MIV®), where Tudor accumulated value from Elle US and Watch Time US. This reinforces the industry-wide trend, favoring more traditional media sources, as consumers look to more authoritative publications for legitimate information amidst wider uncertainty.
Over the next few months, it will be interesting to see how these rankings change in accordance with the brands that have managed to win out when it comes to adapting their marketing strategy to match the needs, demands, and expectations of consumers. It is likely that content that communicates clear brand values, social initiatives, and speaks to consumers will prove high-earning for luxury and affordable luxury watch brands.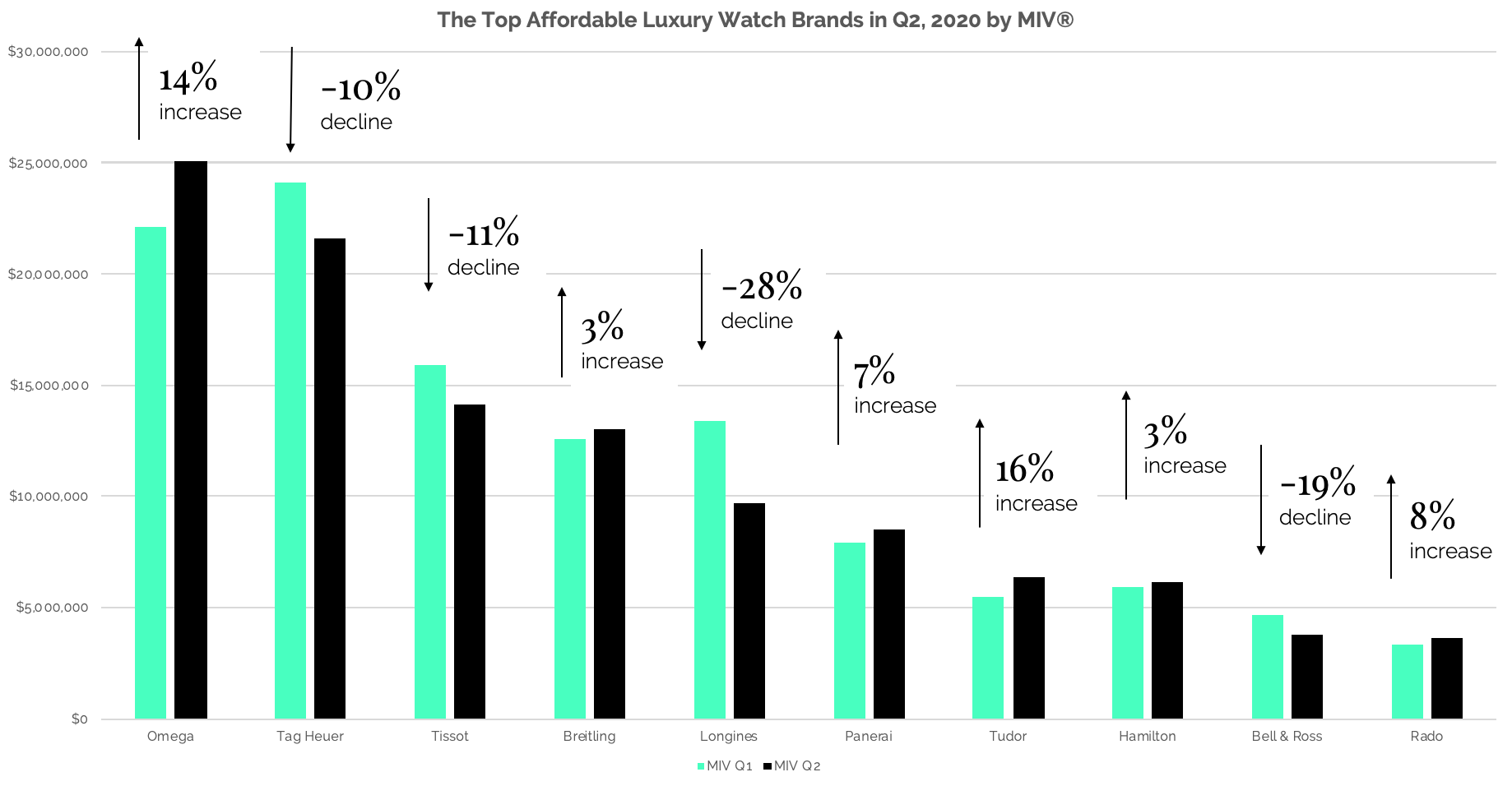 Top Influencers

for luxury watch brands according to MIV®
Whilst brands are still recovering from Covid, the media value that is generated by influencers and celebrities is still very greatly led by larger voices such as All-Star Influencers and well-known public figures who are sponsored by luxury and affordable luxury watch brands. Most of the top Voices accumulating MIV® are highly followed, authoritative names that consistently appear on our ranking, and thus consistently offer brands high value.
This trend is likely to have continued due to the fact that these Voices are reliable in the wake of industry uncertainty. Consumers still look to both Celebrities and All-Star Influencers for information and inspiration during a global pandemic, due to the fact that these names generally retain popularity and are deemed trustworthy thanks to their longstanding careers and position in their respective industries.
NEHA KAKKAR
$4.37M MIV®
Across this quarter Neha Kakkar has consistently performed at the top of the pack when it came to the influencers and celebrities that created content for luxury watch brands. Her partnership with Tissot has proved hugely successful for the brand – it is the number one reason why they consistently perform highly, month on month.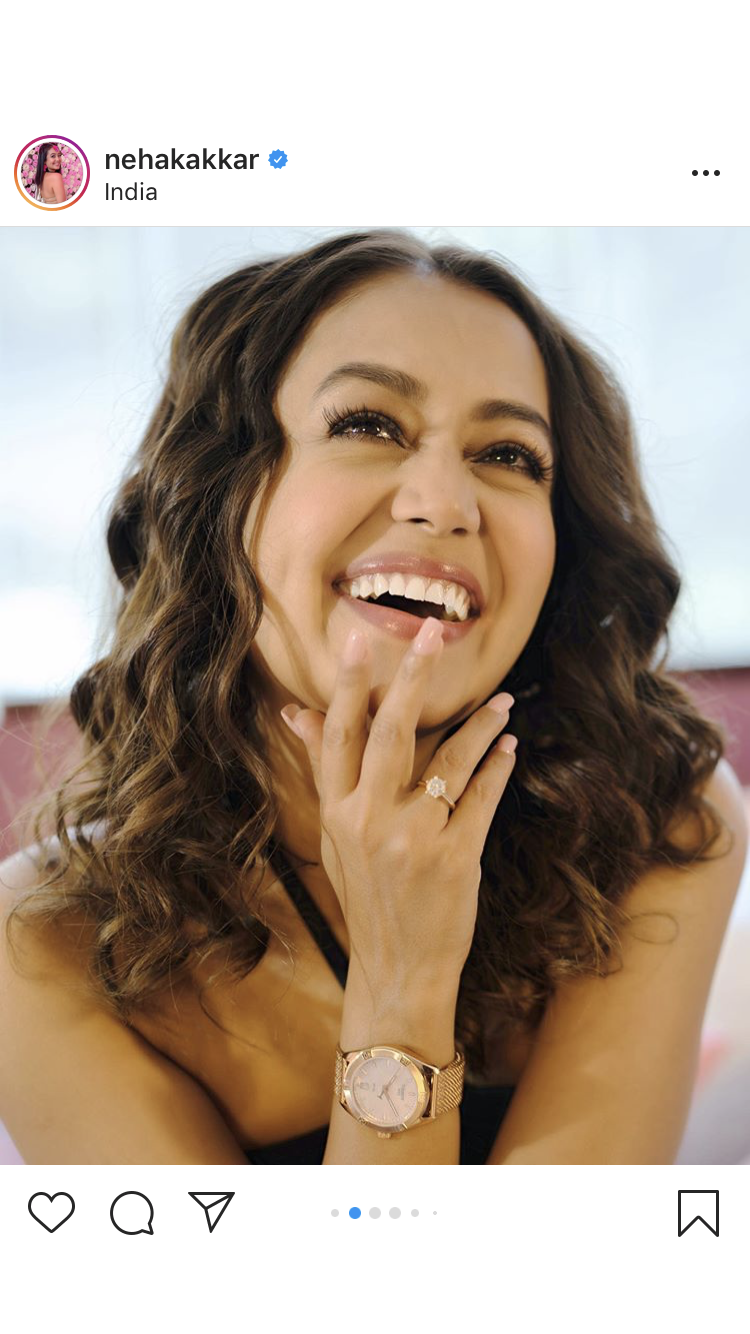 KAI LENNY
$1.13M MIV®
Surfer Kai Lenny consistently posts about Tag Heuer across his Instagram feed, which allowed him to accumulate $1.13M in MIV® across April-June 2020. The sporting and watch industries frequently see overlap, with key sports stars fronting luxury watch brands and securing sponsorships, making his appearance unsurprising.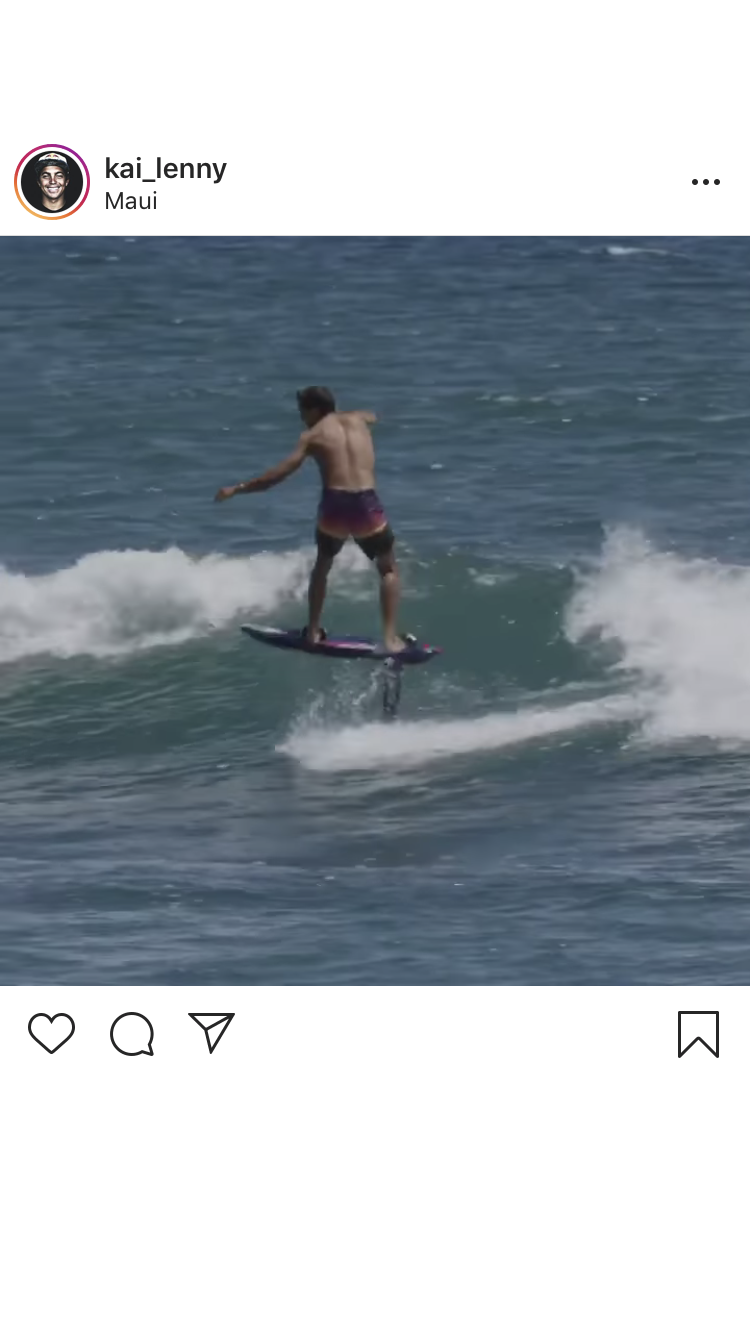 MARÍA PEDRAZA
$860K MIV®
Spanish actress María Pedraza posted a group of photos from her partnership with Bulgari. As well as being one of the faces of their watch segment, Pedraza also champions their jewelry collection heavily online.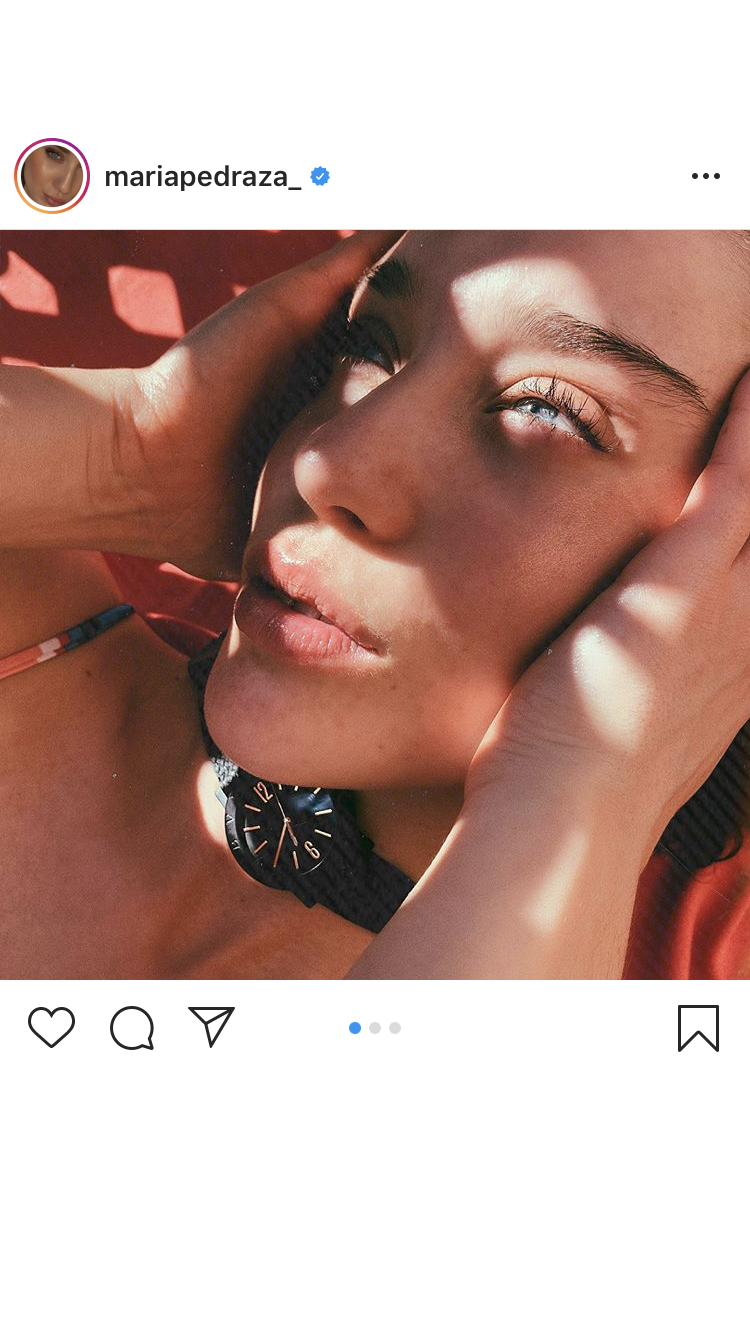 GIORGIA MONDANI
$604K MIV®
Giorgia Mondani is a niche influencer and luxury watch fanatic, who almost exclusively posts about luxury and affordable luxury watch brands on her Instagram account. Featuring reviews and comparisons, Giorgia is frequently a top performer in our Data Watch Report – she generated $604K in MIV® for Rolex specifically in Q2, 2020.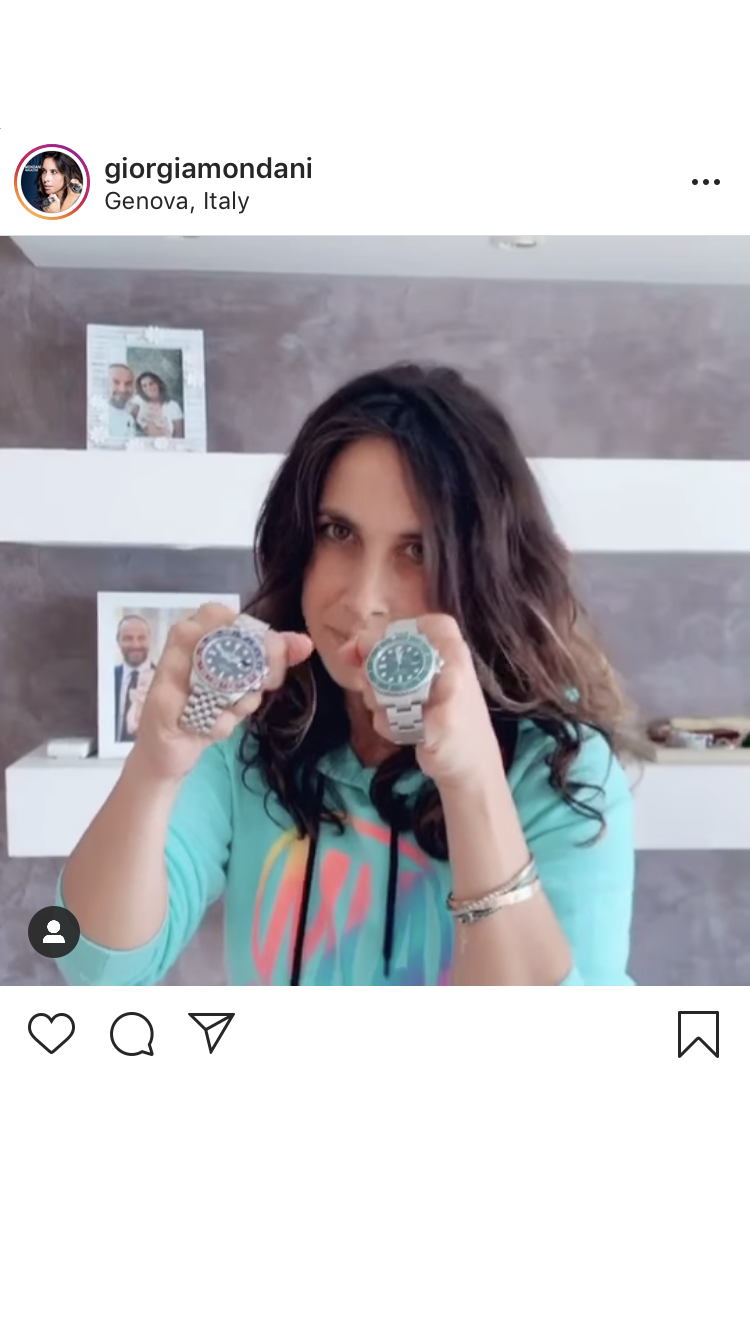 The top performers in the luxury and affordable luxury watch industries differ in their approach to their influencer marketing strategies.
Rolex is consistently the top performer across all of the brands tracked and also exhibits a fairly even Influencer Mix. Similarly, top performer in the affordable luxury watch space, Omega, also spreads their marketing activations fairly evenly across all four influencer tiers. This strategy pays off for both brands, as they are able to spread their communications across different influencer groups, each of which achieves a different goal in terms of awareness and sales.
On the other hand, brands such as Richard Mille and Tissot both benefit from having an extremely different Influencer Split. Both brands focus heavily on All-Star Influencers and see most of their value come in from fewer activations with these groups. Especially during Covid, we have seen these strategies work specifically well for brands in fashion, luxury, and beauty. Tissot is the top performer overall when it comes to value accumulated specifically via influencers or Celebrities.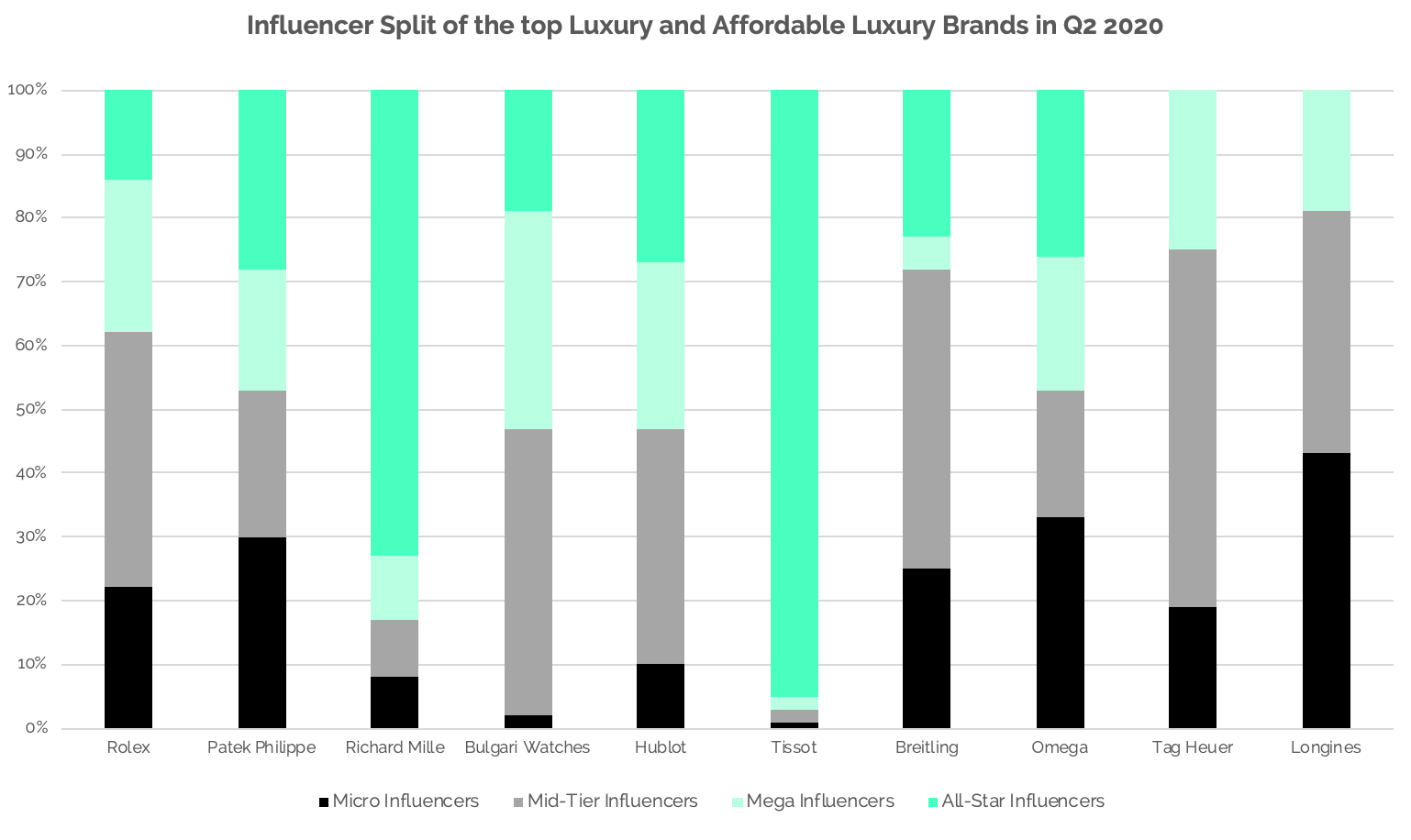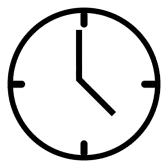 Top performers overall, Rolex and Omega had the evenest Influencer Mix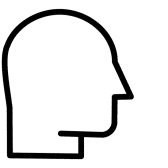 Tissot was the top performer in terms of brands accumulating value via influencers or celebrities

Tag Heuer, Breitling, Hublot and Bulgari Watches generated the majority of their MIV® via groups of Mid-Tier Influencers
As part of a larger trend across the fashion, luxury, and beauty industries, Media is the top-performing Voice for brands overall. Most brands, whether luxury or affordable luxury accumulate the majority of their value via Media outlets, and this is likely due to the notable shift in demand for more authoritative online publications during and after Covid. Consumers look to trusted sources in the wake of global uncertainty in order to garner trusted information as a priority, before looking to other Voices for entertainment or information. Moreover, product launches and promotions are no longer front of mind, as audiences look to brands who are communicating their values and speaking out about the social initiatives they are involved in.
Although brands like Cartier and Rolex see over 80% of their MIV® come from the Media Voice, top performer, Hublot for example exhibits a slightly different trend. Owned Media is still significantly valuable for this luxury watch brand, as they continue to use their channels as a way to speak to their customers. Hublot has multiple Instagram pages, each targeted at a different region, which is a clever move in order to localize the content they produce, to stay relevant to their respective markets. Personalization is key as newer audiences expect to relate to a brand and their values, and Hublot achieves this through their Owned Media strategy.
The only brand that sees notable value generated by Partners is Omega, who is the top performer in the luxury watch space. In general, this brand has a slightly more even Voice Split in comparison to its competitors, as they spread their marketing activations across the five different Voices. Watchfinder & Co. is the Partner that generates the most value for Omega, who created 7 placements mentioning the brand between April-June 2020.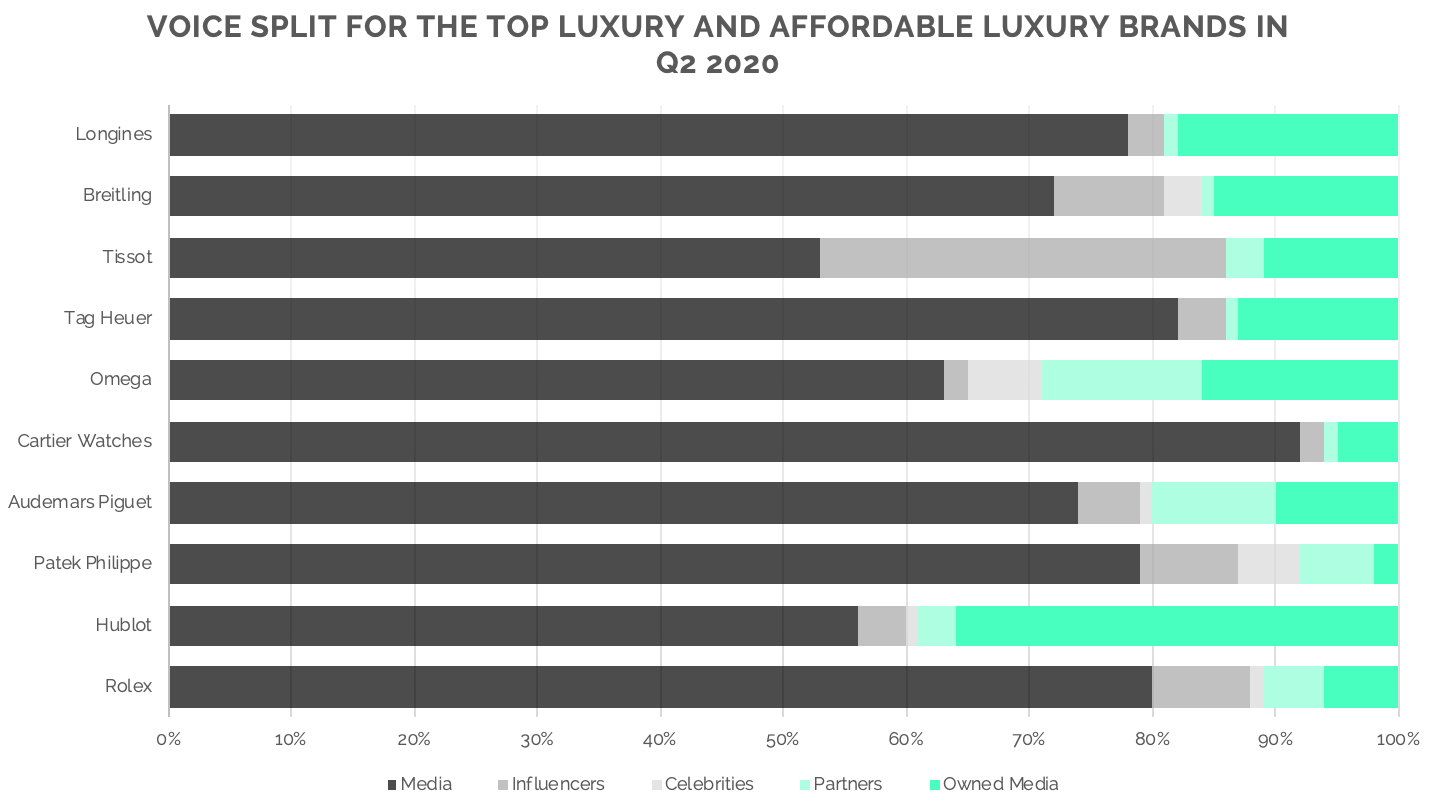 Download the full June rankings!
Download the full June rankings!