Build Effective Influencer Marketing Campaigns
Manage your influencer programs with tools and services dedicated to Fashion, Luxury and Beauty
Simplify influencer marketing campaign management in one centralized platform
1. Nurture and build key relationships
Browse a premium database of verified influencers across Fashion, Luxury & Beauty and filter with advanced options.
2. Maximize brand exposure and track real-time results
Develop bespoke influencer content and creative strategies that tell the perfect story through photos, videos and experiences with real-time results to understand your influencers' impact.
3. Maintain sychronization during global campaigns
Simplify relationship management activities by automating contract negotiations, production workflows and content approvals to ensure the campaign flows smoothly.
Access Our Premium Influencer Network
Enhance your campaign with our premium influencer database of Fashion, Luxury and Beauty trendsetters. Find your All-Star Influencers and Celebrities, Mega talents, Mid-Tier content creators and emerging Micro Influencers across all online and social channels.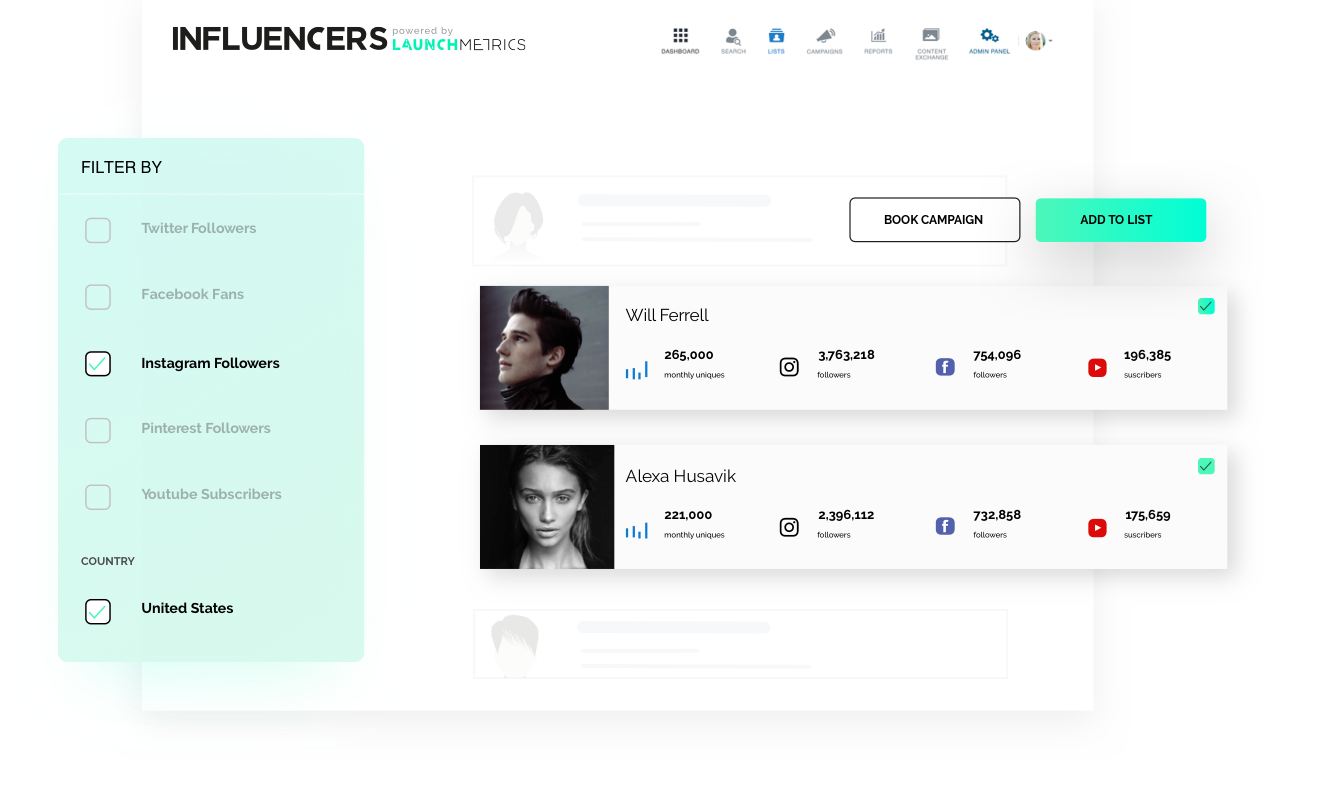 Manage Influencer Casting and Relationships
Find and select the right influencers for your goals and target audience. Create stronger relationships by negotiating rates, managing contracts and automating influencer payments in one easily accessible influencer marketing platform.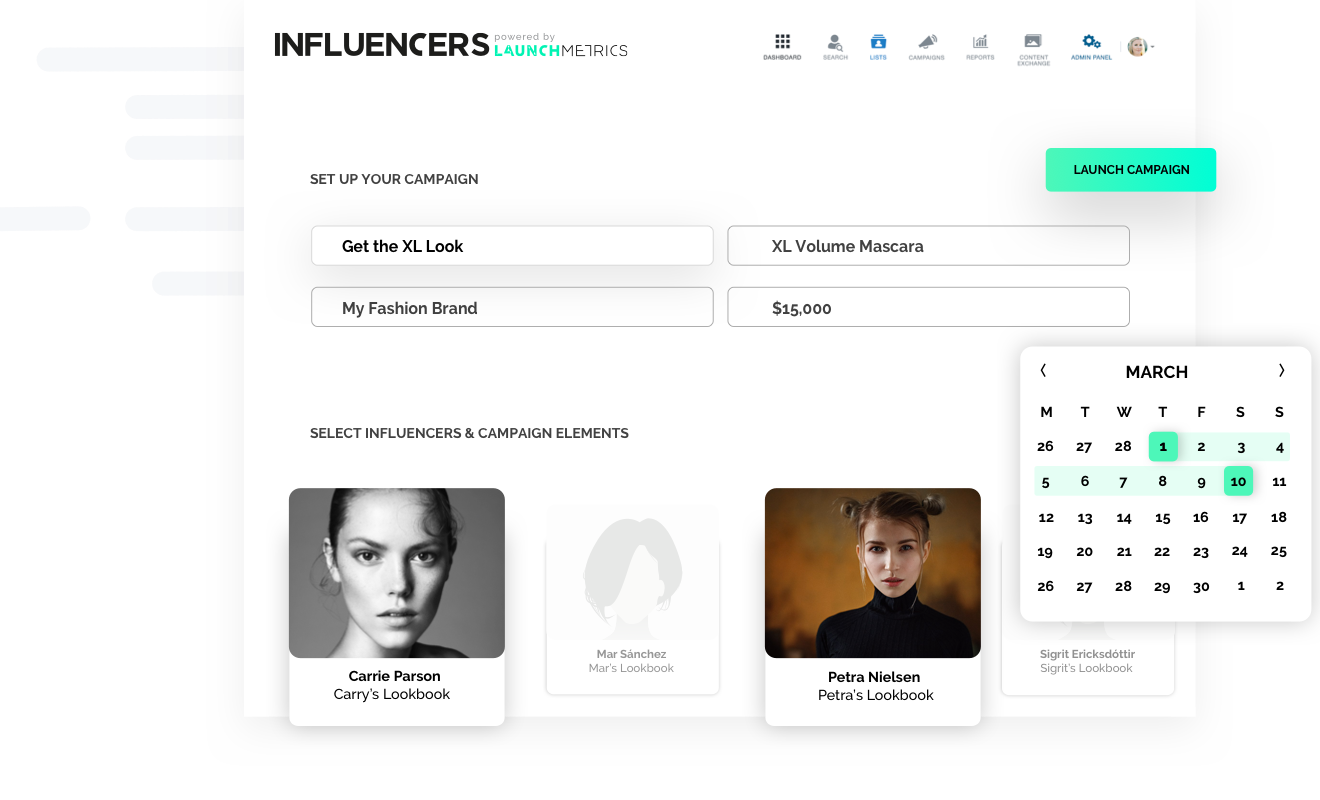 Streamline Content Creation and Production
Develop awe-inspiring creative strategies and content that tells the perfect story–whether it's photos, videos or branded experiences. Seamlessly manage the creative process with content timelines and production workflows.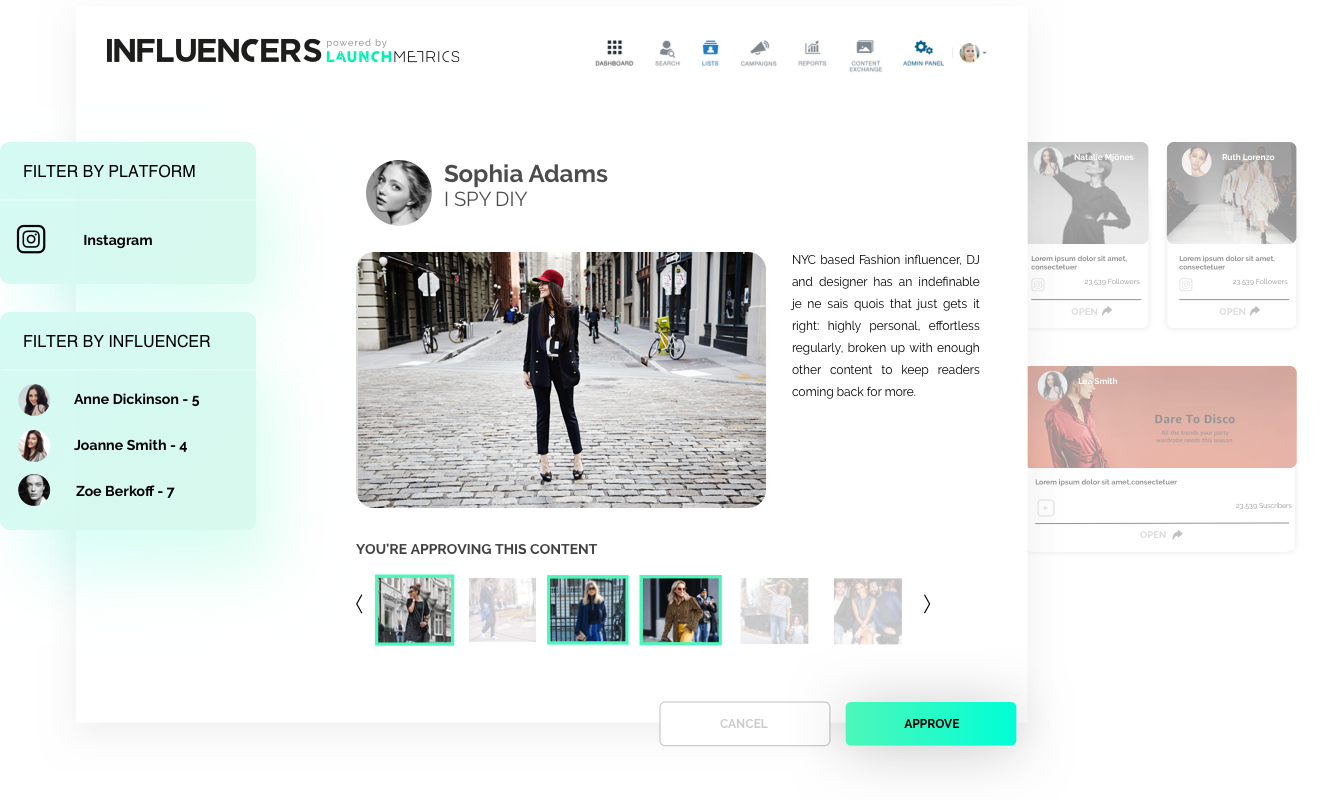 Measure Results in Real-Time
Understand the impact of the content influencers are publishing by accessing campaign metrics including reach and engagement results for an in-depth look at performance.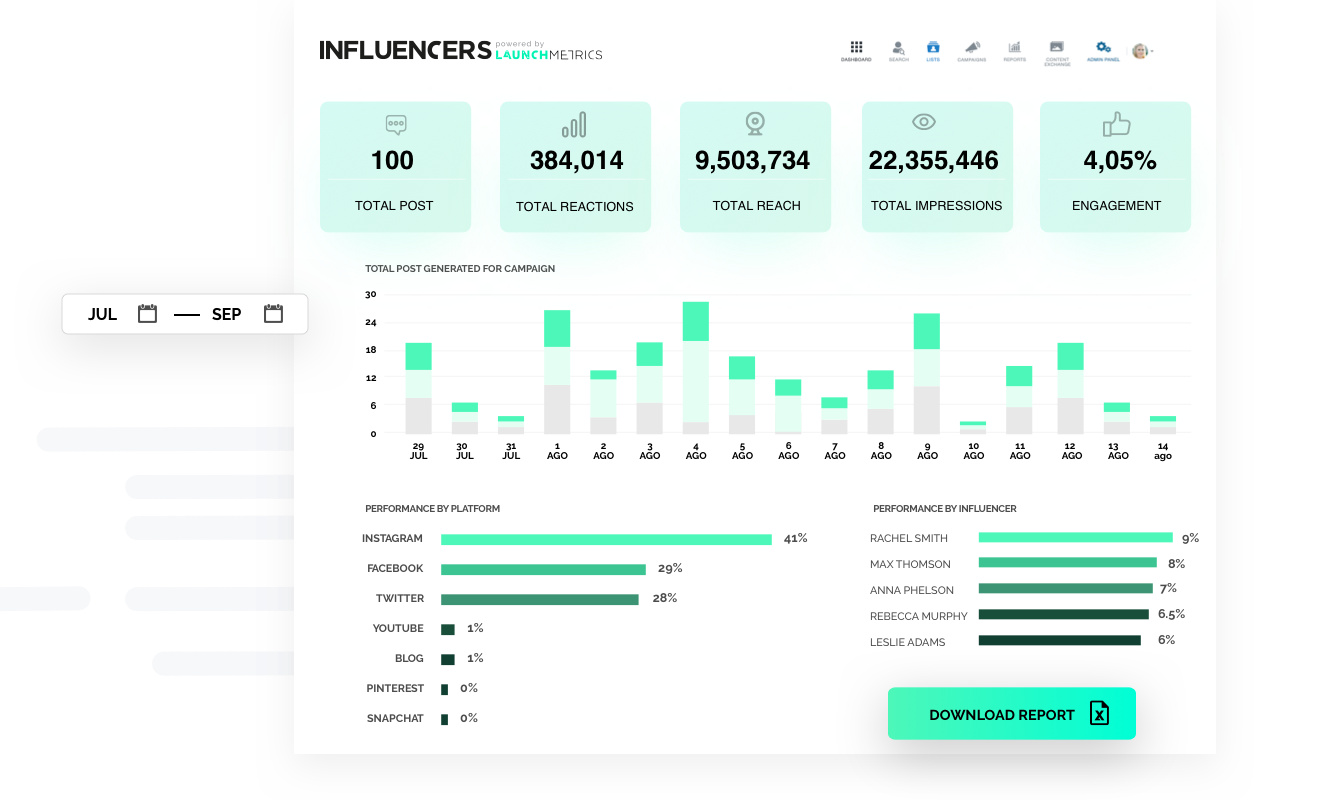 Fine-tune your plans with our experienced team of influencer marketing experts
Our team of influencer marketing experts will complement the efforts of your department offering you support in various fields:
Creative strategy
Casting & content production
Full campaign management capabilities

We took American fashion influencers on a journey to Bulgari's home in Rome.

The Coach sun wear campaign engaged top fashion influencers, each wearing Coach sunglasses.

To showcase Dior Addict Lipstick's, we produced a dynamic and colorful stop motion Instagram video featuring top influencers.

Fashion insiders Coco Rocha and Hilary Rhoda starred in premium videos promoting Fendi accessories.

For a yearlong campaign, we produced hair styling how-to videos starring top influencers.

We took top influencers on a trip to London to shoot street style videos promoting Rimmel Mascara and Lipstick.
"The authentic content we generated thanks to Style Coalition by Launchmetrics spoke to today's consumer in a relatable way. It inspired them to explore Italian made products, recommended by someone they trust."
Meredith Kerekes Head of US Beauty Sector
Italian Trade Agency

See how our influencer marketing features can help you