Manage your Show and Event Organization Seamlessly
From dinner parties to runway shows, make your most important events memorable and managable.
Bring your brand experiences to life and maximize exposure
1. Activate shareworthy events
Create a first-class event experience that your invitees will never forget and maintain exclusivity.
2. Build clear event communication
Create tailored invites and monitor RSVPs to ensure your invitees have an enjoyable, seamless experience and understand the essence of your brand.
3. Increase event management efficiency
Easily manage all elements of your event to ensure a smooth check-in experience and measure your event's success by tracking attendance and following up with "no shows".
Simplify guest lists and RSVPs
Easily import your guest lists or build them in the app to create personalized, RSVP experiences via email and mobile in seconds. Receive RSVP updates in real-time.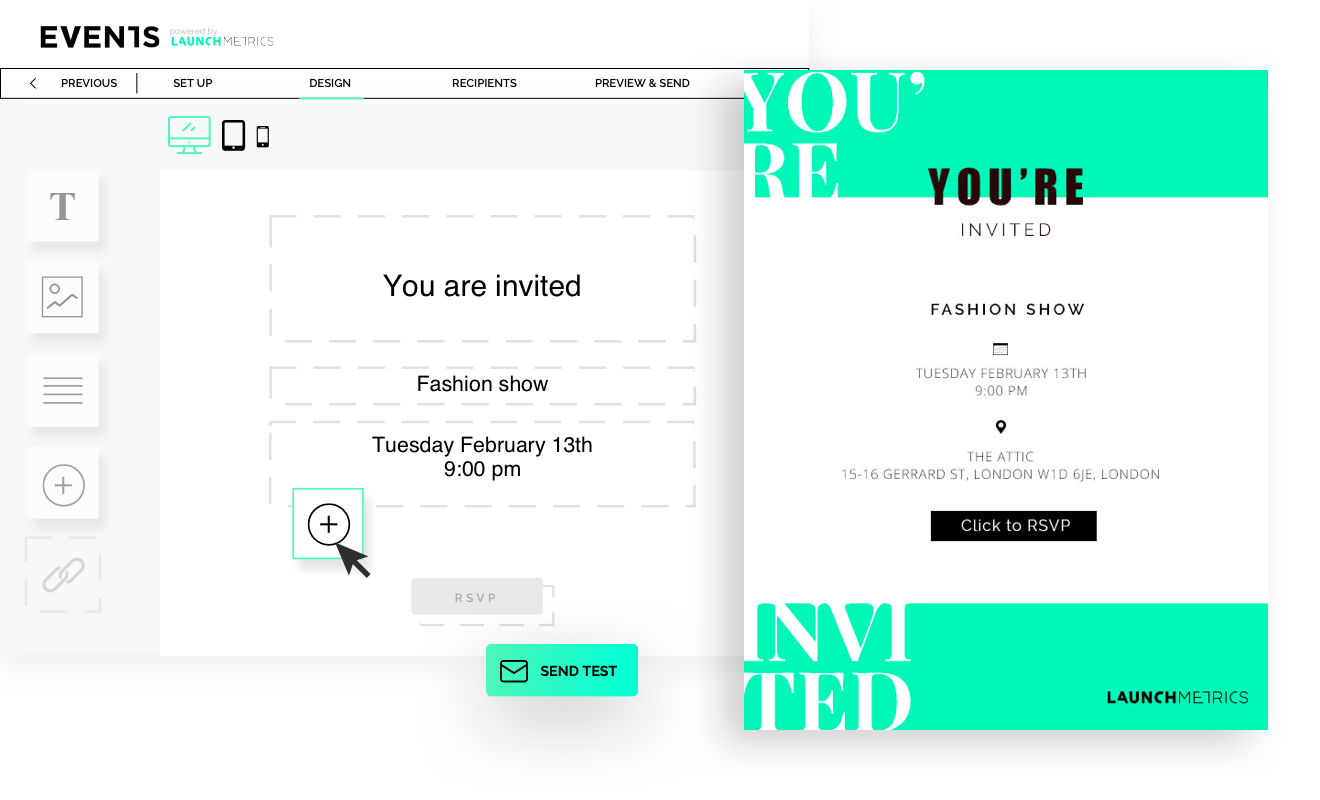 Digitize your seating chart & streamline guest communication
Create flexible seating charts and email seat assignments with the push of a button. Save invitee preferences and history for future events.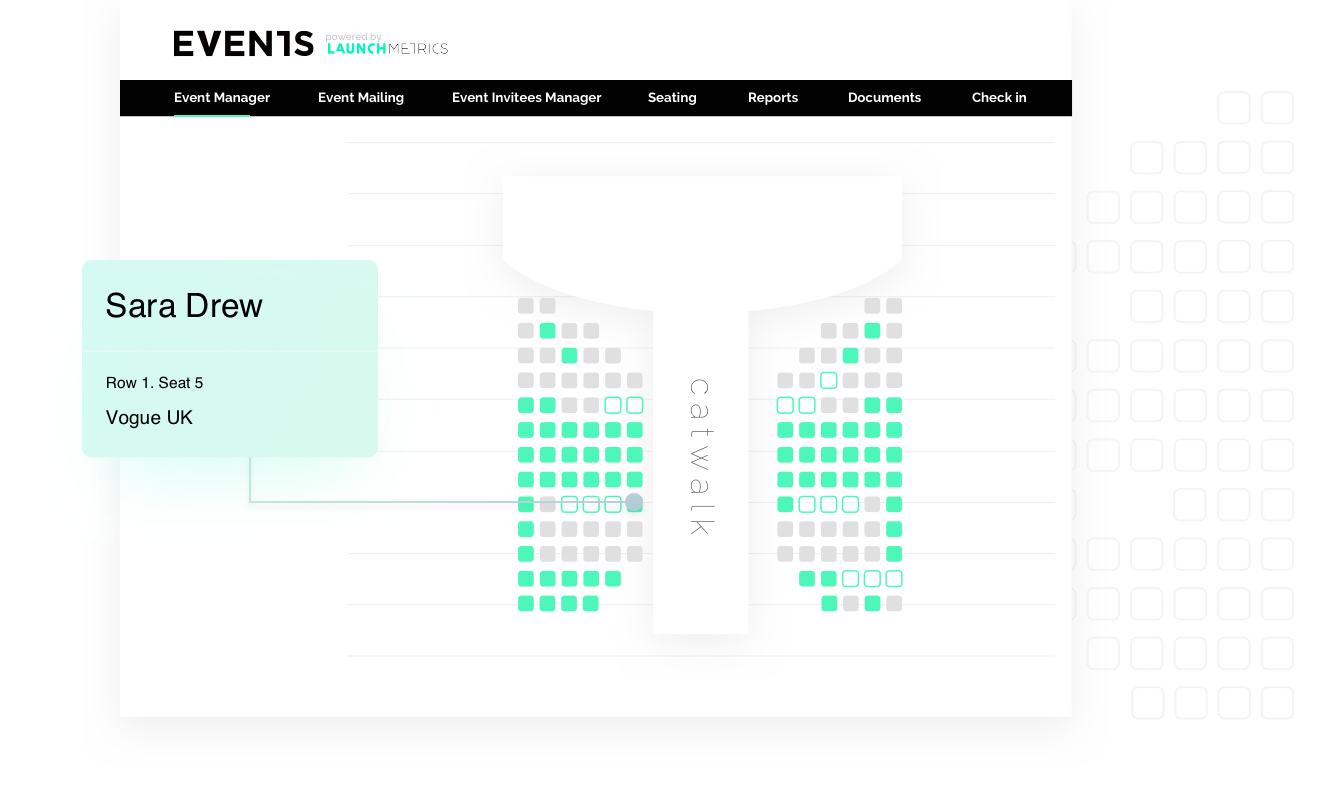 Provide a first-class check-in experience
Let every guest breeze through check-in with their smartphone or RFID embedded invite and send a customized welcome email upon arrival.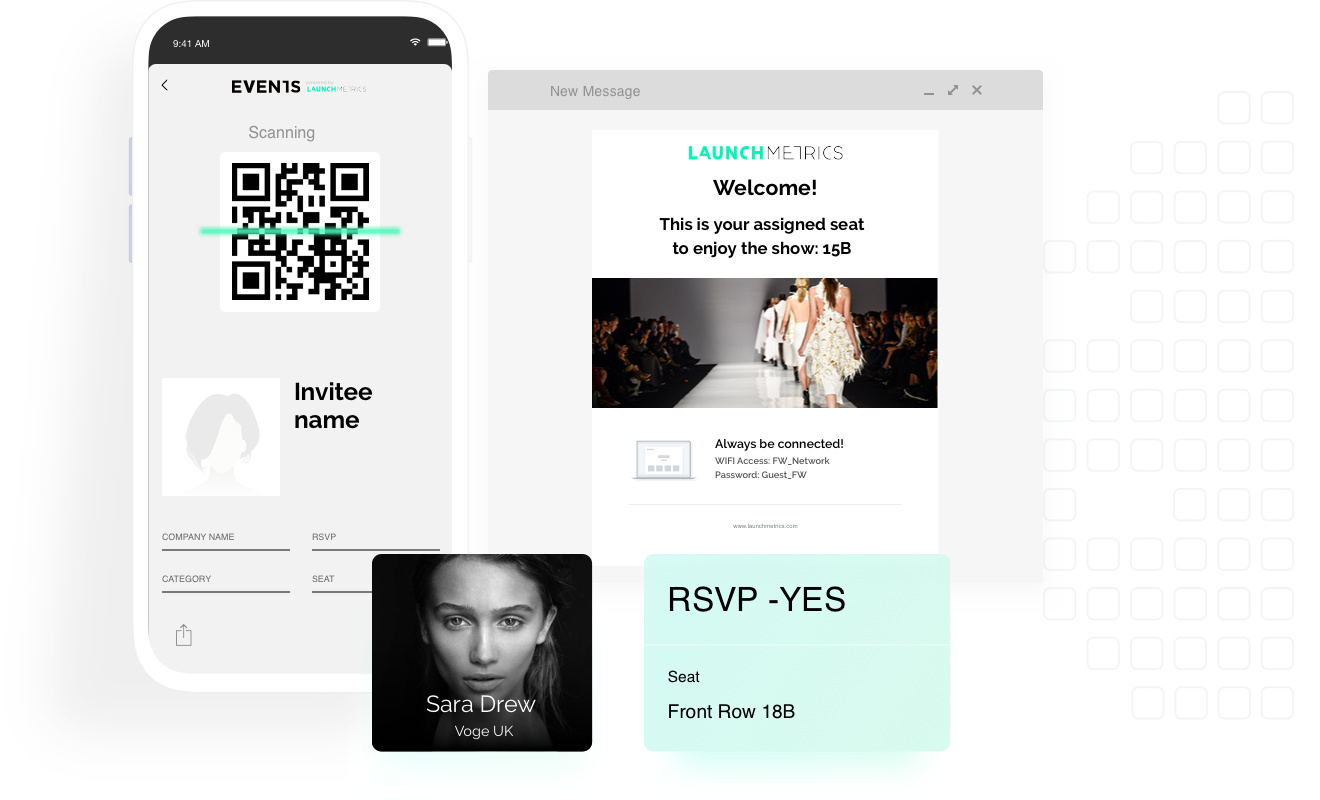 Measure your success
View comprehensive reports before, during and after each event to know exactly who RSVP'd, checked-in or did not attend.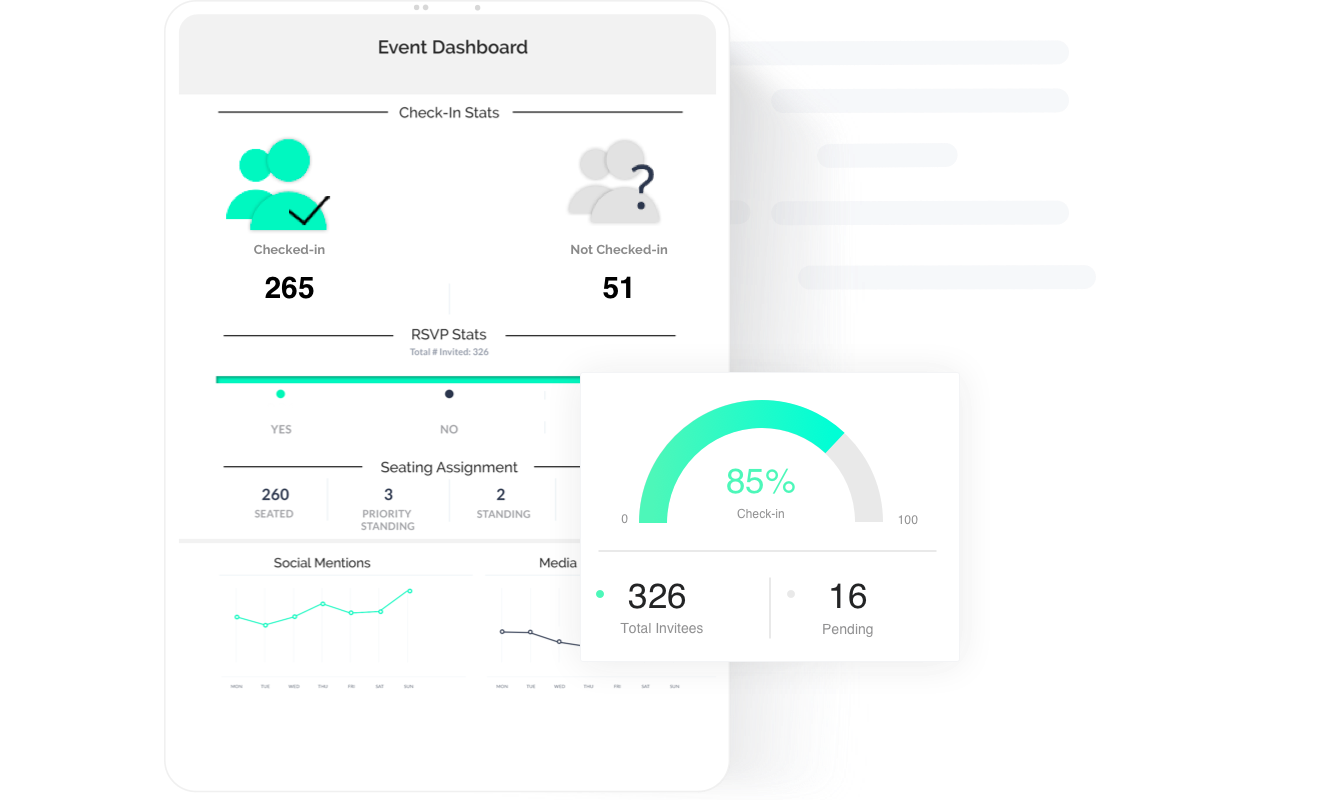 "Utilizing Launchmetrics Events streamlined both our planning process as well as our guest experience at NYFW: Men's. It helps put the spotlight on the show instead of the process."
Mark Beckham
Business Director of Fashion Week at the CFDA

See how our event organization features can help you