Identify the strategies that build brand value
Easily uncover powerful insights to optimize your cross-Voice strategy against competitors
Begin uncovering insights to optimize your global strategy
1. Value the impact of your campaigns
Optimize your brand value by fully analyzing the performance of each Voice within your campaign.
2. Consistent Measurement Standard
Analyze your brand efficiency with consistent metrics that show how your investments perform over time.
3. Clear Competitive Benchmark
Understand your brand's performance by benchmarking key results against competitors.
Build effective marketing plans
Plan your budget and optimize brand value by analyzing the performance of Voices overall or at a micro-level.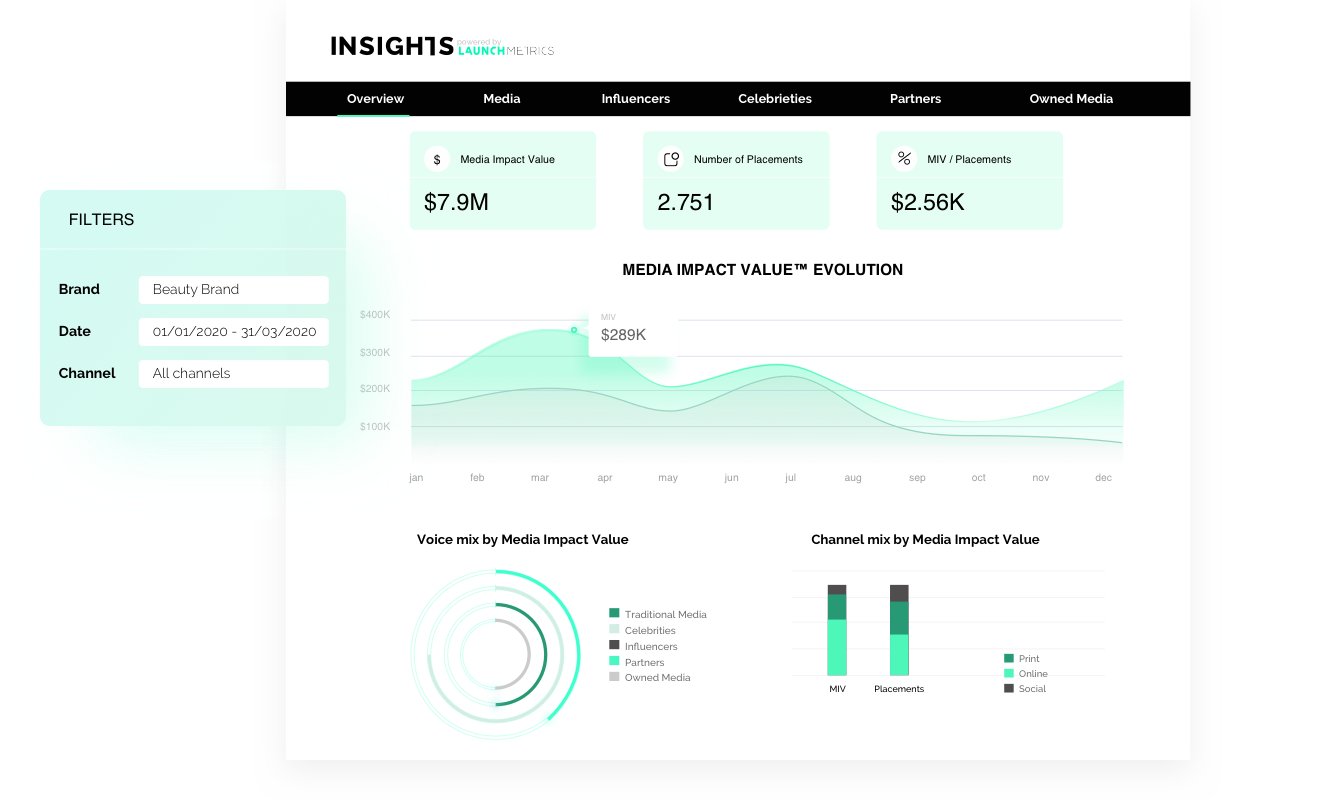 Access industry benchmarks
Understand your position within your competitive landscape with ready-to-use benchmark dashboards.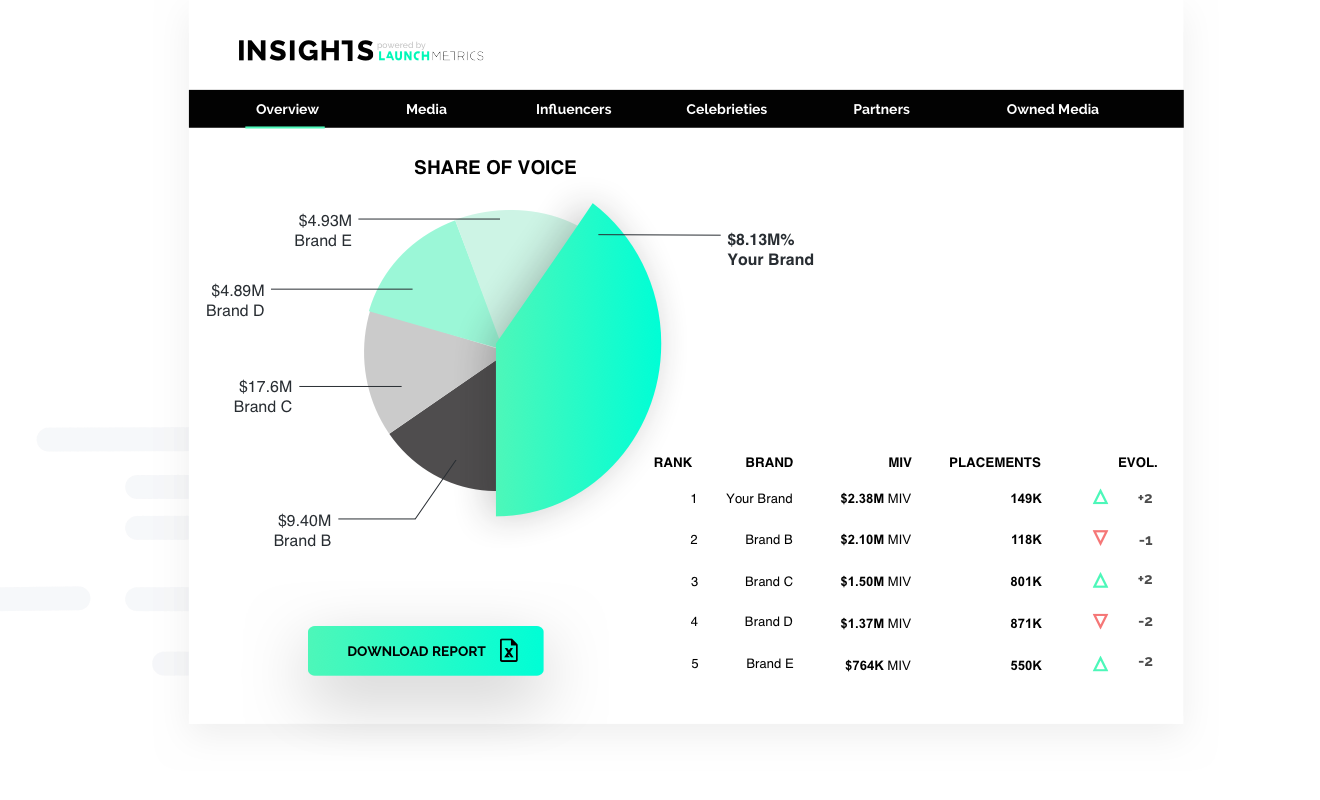 Understand your progress
Analyze how brand value is being created by calculating a true ROI for activities. Track brand efficiency metrics to see how your investments perform over time.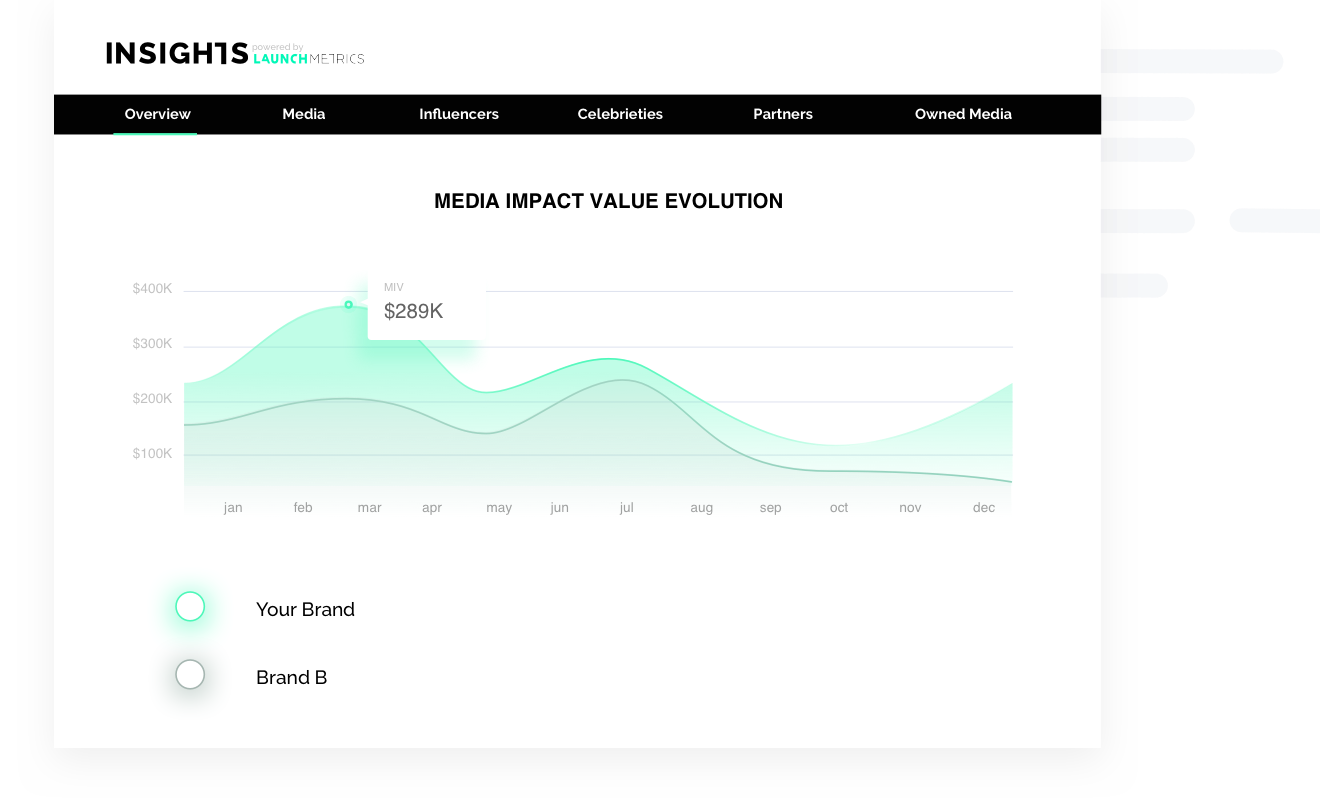 Strategize with a data expert
Review key insights, ask questions and fine-tune your plans with the help of a Launchmetrics data expert.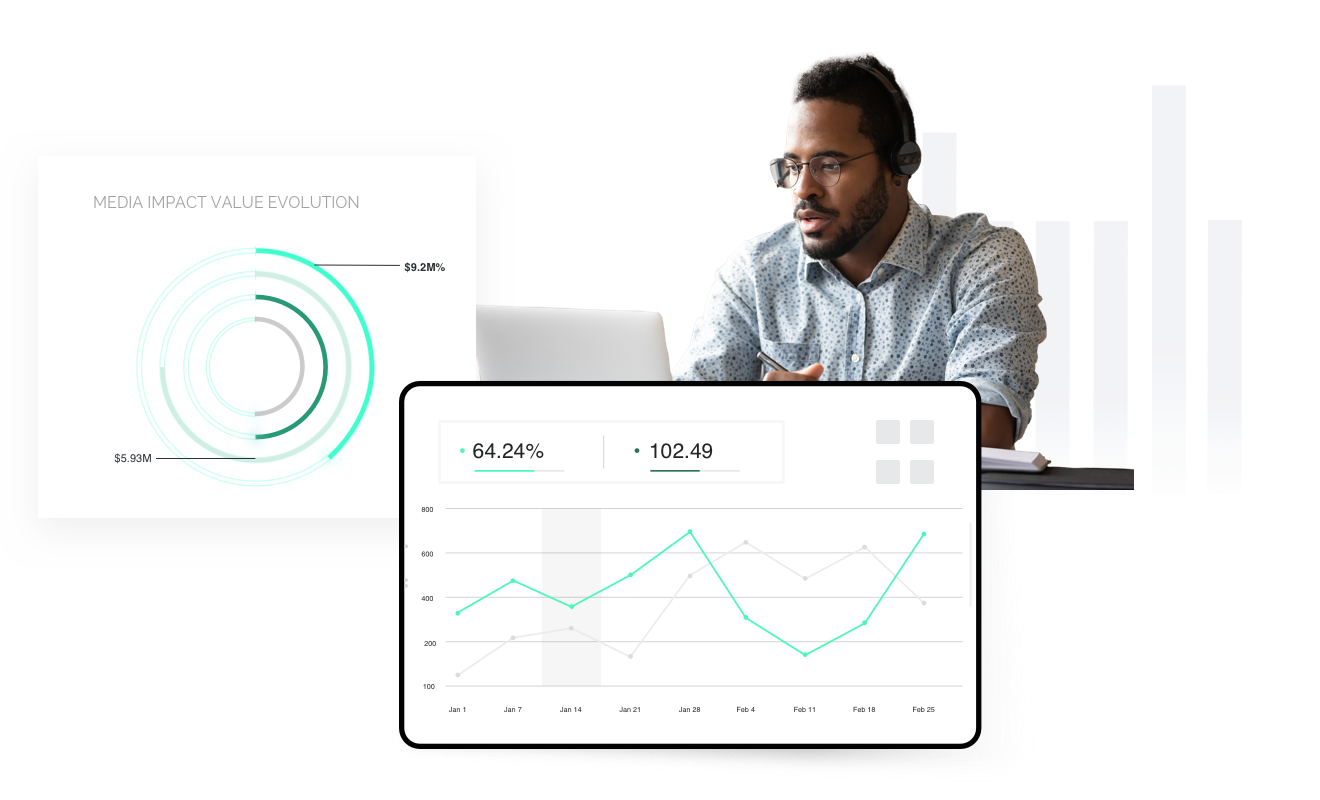 See how our brand performance benchmark features can help you