Maximize the usage of your digital assets and increase productivity
Your digital assets will live longer and see more usage and exposure through our galleries.
Digital Asset Management tailored to you
1. Optimize Digital Asset Production
Create an online showroom for editors, buyers, stylists and other industry insiders to access your digital assets.
2. Maximize opportunities internally & externally
Showcase assets to our GPS Radar Community of 50k+ industry professionals and allow them to request samples and download lookbooks and product images.
3. Measure Digital Asset Performance
View and analyze which assets resonate the most with key industry professionals by tracking their views and downloads.
Maximize editorial opportunities
Send customized lookbooks to your contacts and allow them to download high-res images or request samples for their stories anytime, from anywhere.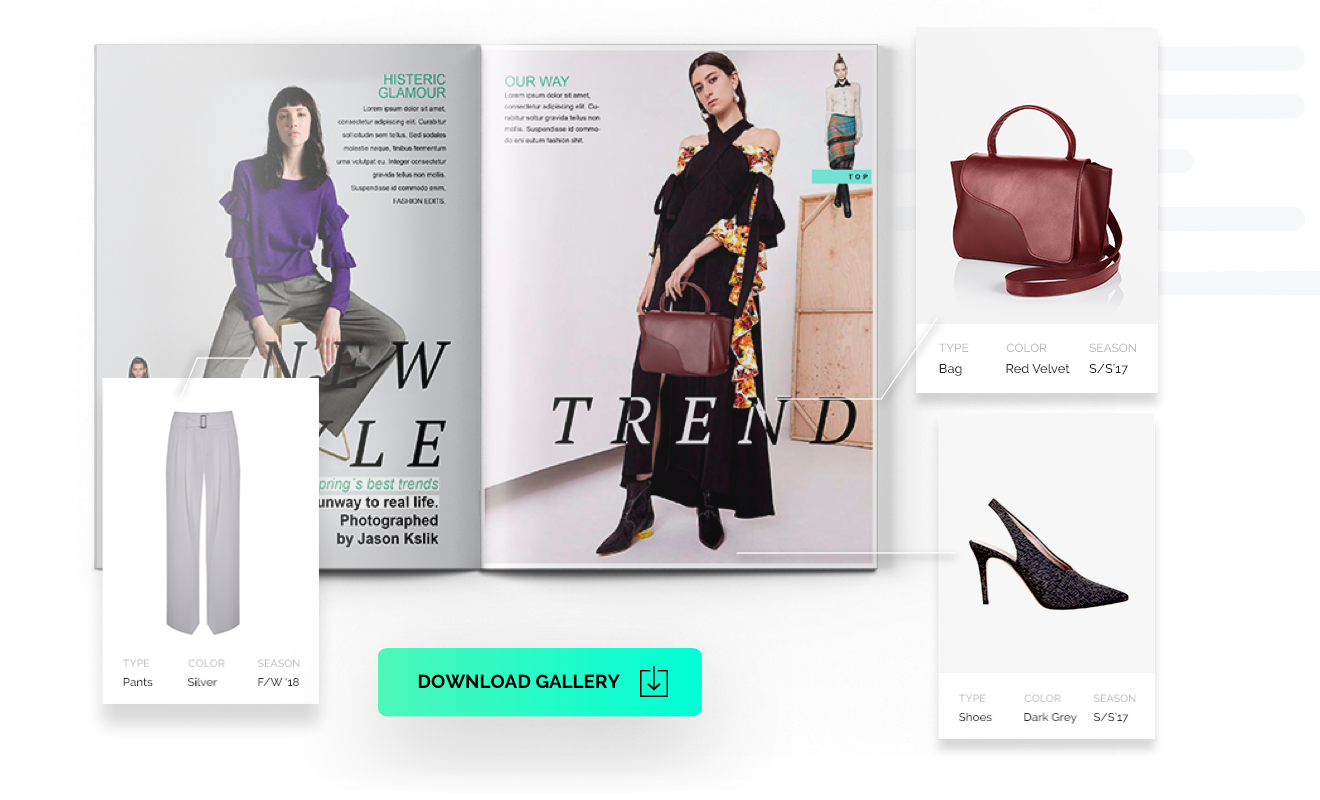 Store your most valuable digital assets in an easily searchable location
Archive product images, runway looks, press clips, and more, by season or category so you never lose your valuable assets again.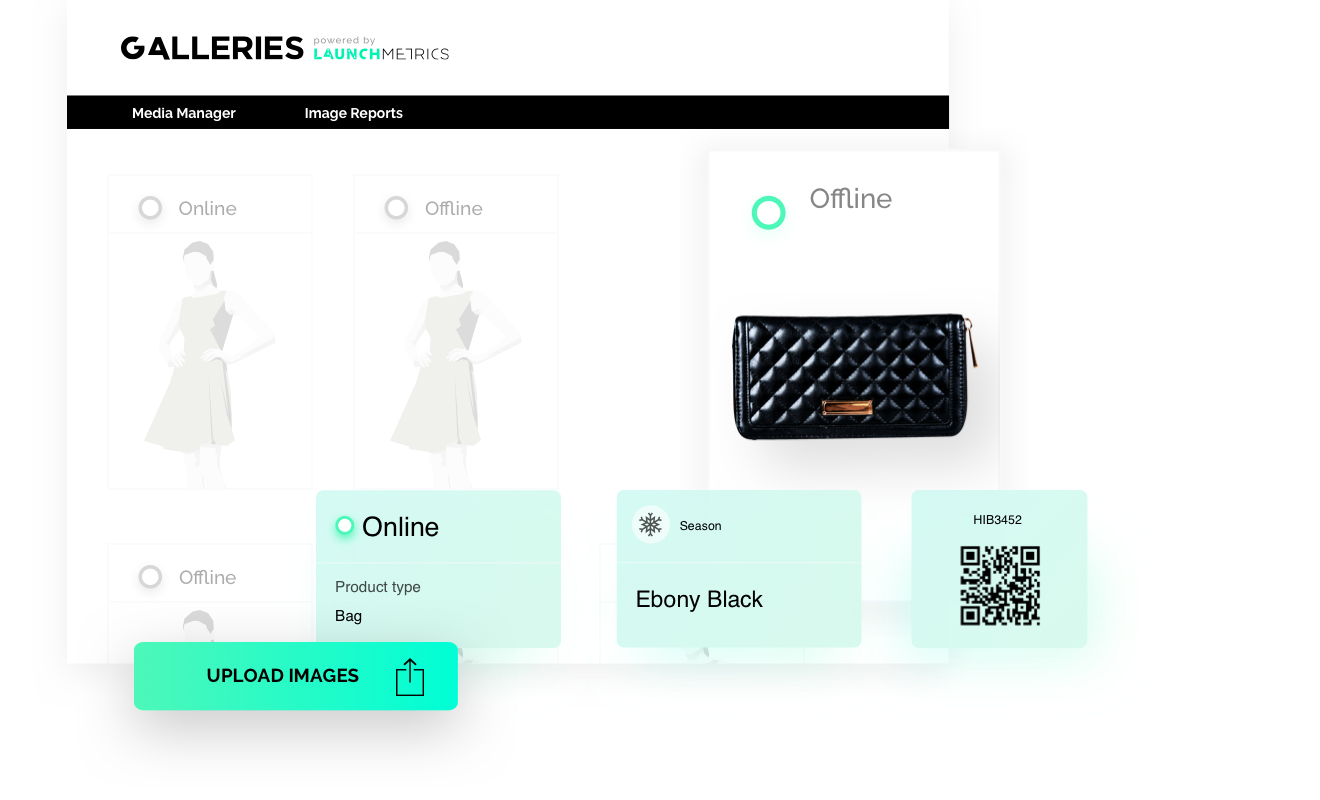 Gain invaluable and early insights
Instantly know which looks or products are favored the most amongst your key influencers and industry professionals.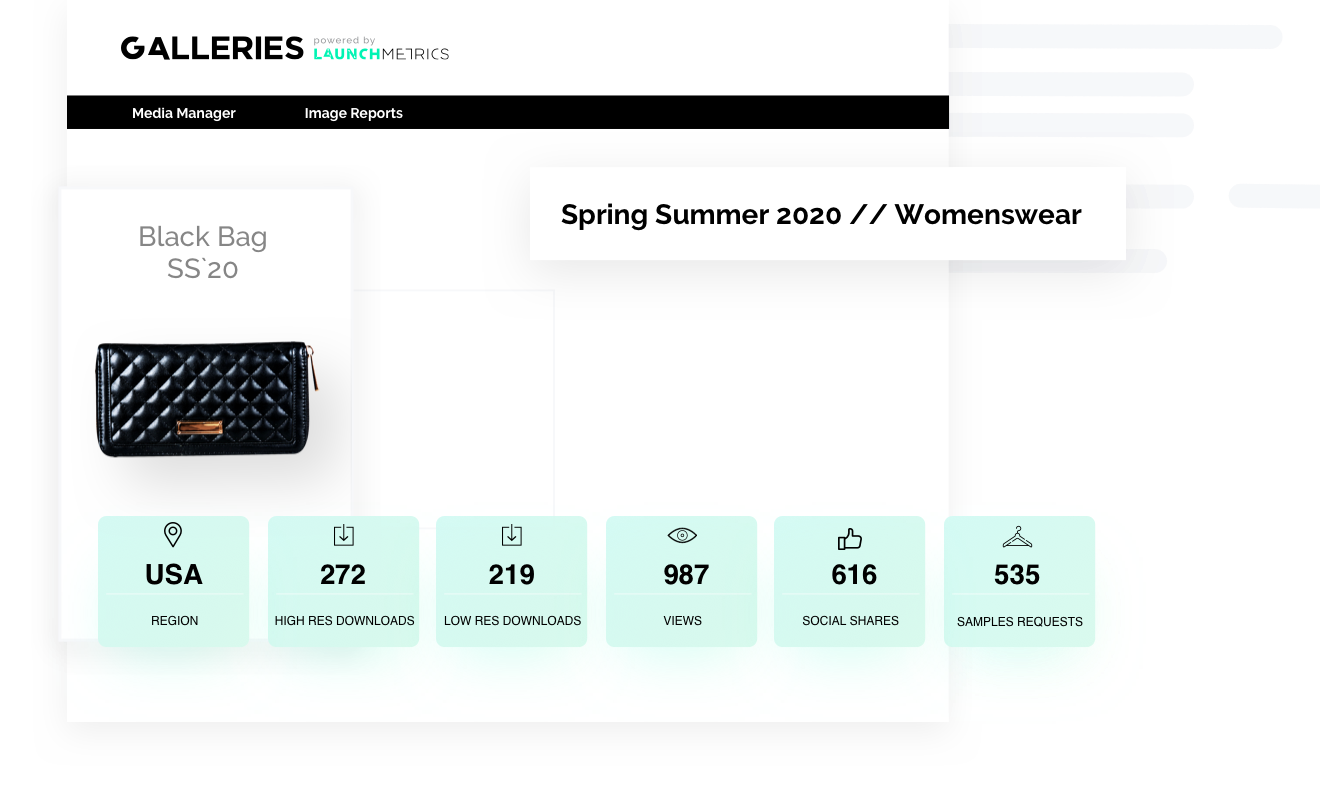 "Launchmetrics helped me give my team what they need, to give the press what they request. It's really important that my team has the ability to give the press what they request right away, seamlessly, quickly."
Sinead Archetti
Head of Marketing & Communications for Fenwick Bond Street

See how our digital asset management features can help you