Optimize the usage of your assets to increase productivity and reduce time-to-market
Brand asset management designed for the Fashion, Luxury and Beauty industries.
Effectively manage the whole lifecycle of your brand assets

Centralized information
Leverage the capabilities of a single solution integrated across multiple departments to improve time-to-market.

Improved efficiency
Accelerate the production and movement of your digital assets, for greater productivity and generation of opportunities.

Performance visibility
Obtain data and information from your physical and digital assets that will allow you to redefine your business strategy.
Find out how our Apps and Services can help you
Streamline Sample Management workflow across departments
Implement a standarized tracking process that keeps consistent and updated information across all departments through barcodes or RFID tags. Quickly view inventories, deliveries, outstanding samples & team activity with interactive dashboards.
Maximize the usage and exposure of your digital assets
Create an online showroom that allows industry professionals to request samples, and download lookbook and product images. View and analyze the assets that resonate the most and maximize opportunities by showcasing to our GPS Radar Community of 50k+ industry insiders.
Seamlessly integrate the Launchmetrics' API with your Product Information System
Ensure consistent, reliable and real-time information across the product launch lifecycle and connect different Enterprise Information Systems to generate comprehensive product insights.
Professional Services to improve your sample workflow efficiency
Run a full audit of your processes, inventory systems and existing infrastructures. Achieve the best integration with your platforms, ensuring an optimized product lifecycle workflow and more effective use of your data.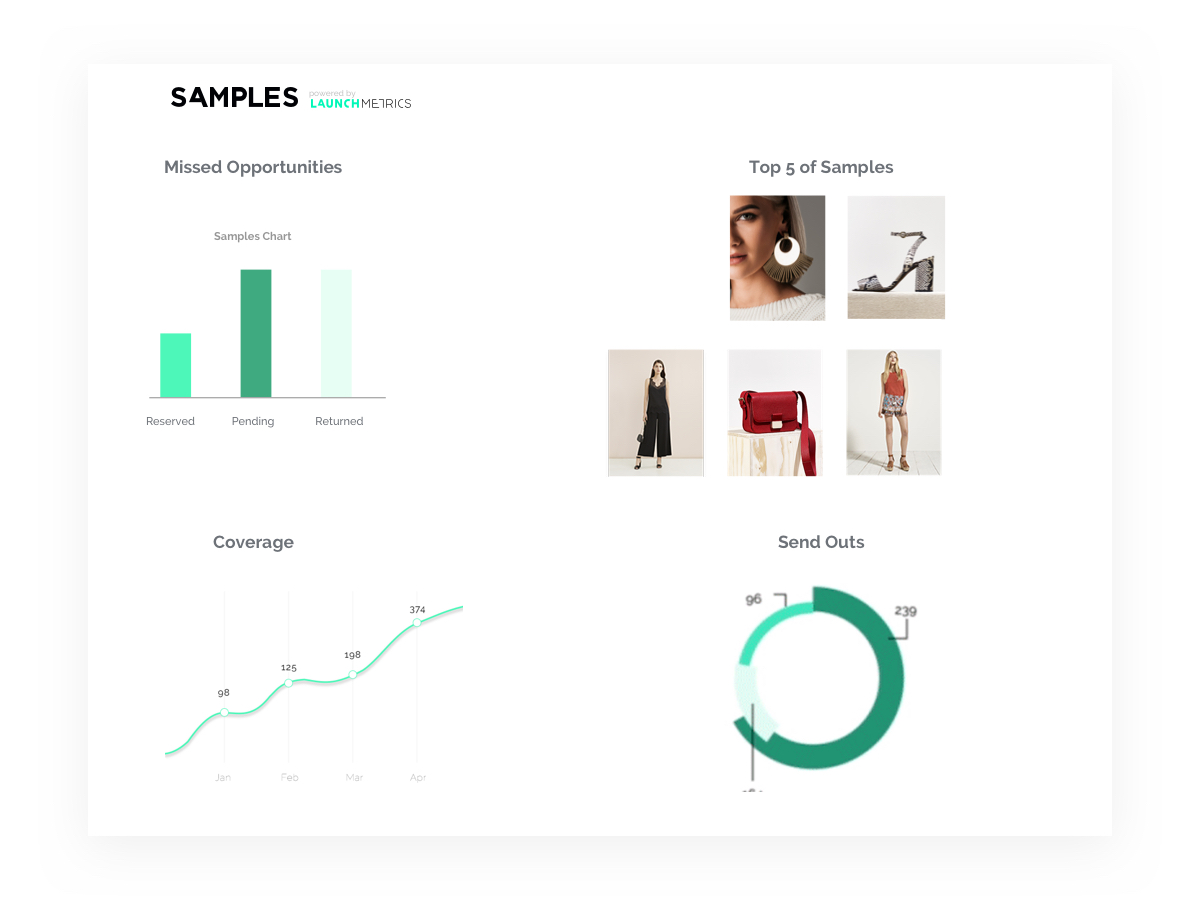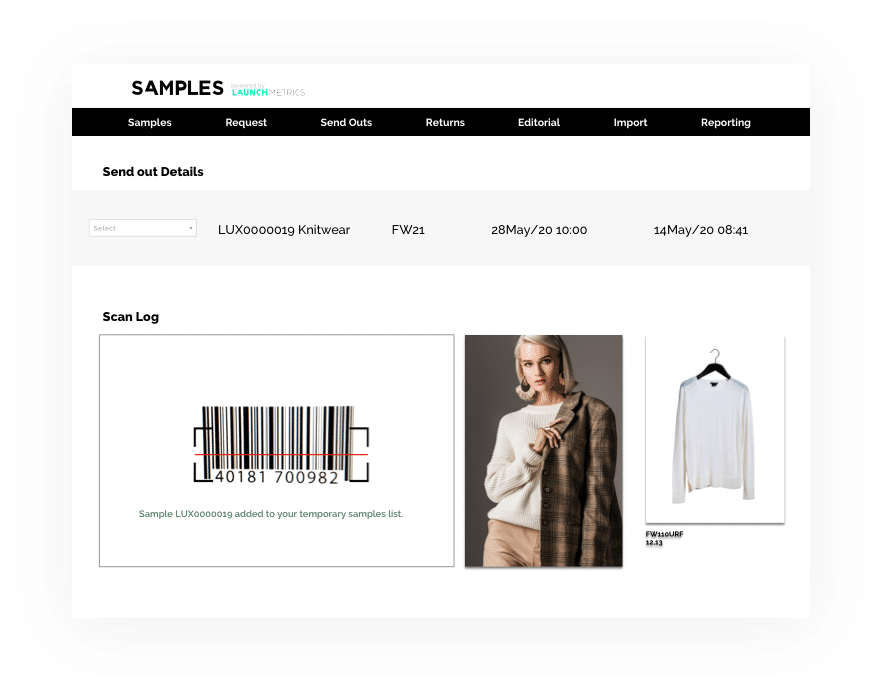 "It's simpler and more reliable to track samples through Launchmetrics Samples rather than solely relying on human information. Having a concrete paper trail and sample trafficking history streamlines the sample process in many ways. When sharing a limited sample set between departments, the more detailed information you have, the better."
Grace Adams,
Public Relations Manager at Kate Spade New York

See how Launchmetrics' Brand Asset Management solution can help you